---
22 October-15 of December 2015 -  The exhibition of The National Painting competition  "Young Laurel"- "Młody Wawrzyn",  First Prize, Sofitel Luxury Hotel, DNA Gallery Wroclaw.

links: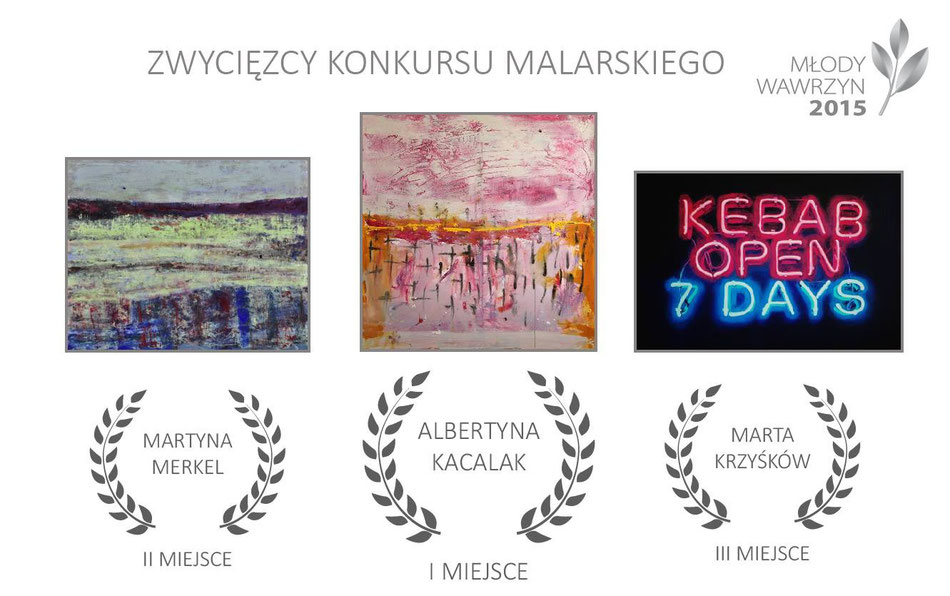 ---
20 October - 5 November 2015 - "Uninhabited of Art" - Exhibition of painting by Albertyna Kacalak, Victoria Kacalak, Mariusz Mikolajek, Waldek Zamorski & others... Ruska 37/38 Street, Wroclaw.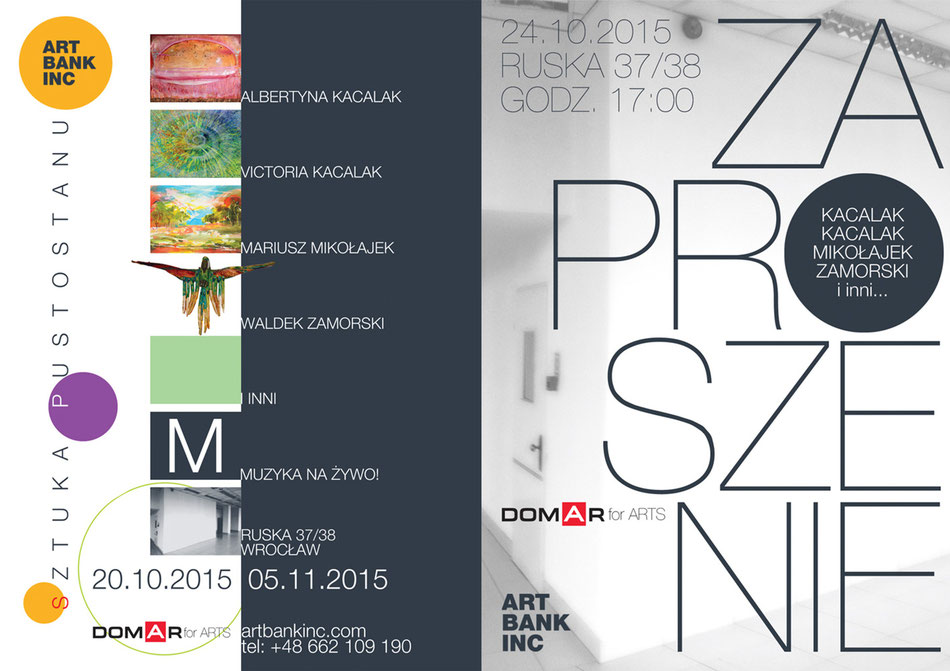 ---
10 July - 27 September 2015 - International Art Review OSTRALE'015,  "HANDLE WITH CARE"

Academy of Fine Arts & Design named Eugeniusz Geppert in Wroclaw promotes Polish artists on a review of art OSTRALE'015. The 9th edition of the event starts 10th July 2015 in Dresden. The theme of this year's festival of art is the slogan "Handle with Care".
Ostrale in one of the largest international exhibitions devoted to different fields of performing arts and visual arts. The festival takes place in unique place - a former municipal slaughterhouse Dresden (fields Ostragehege, the famous Slaughterhouse 5). 20,000 square meters of industrial space was filled with the works of over 200 artists, including representing the Academy of Fine Arts & Design in Wroclaw, painting - MSc Albertyna Kacalak, sculptures - MSc Anna Bujak, ceramics - MSc Veronika Lucińska.
The international exhibition will run until 27 September 2015.

OSTRALE '015
Messering 8, 01067, Dresden
11:00 - 20:00 (Monday closed)
links:
https://zerohamal.net/ostraleklein/
http://www.ostrale.de/en/kuenstler/
http://wroclaw.tvp.pl/20906309/przeglad-sztuki-ostrale-2015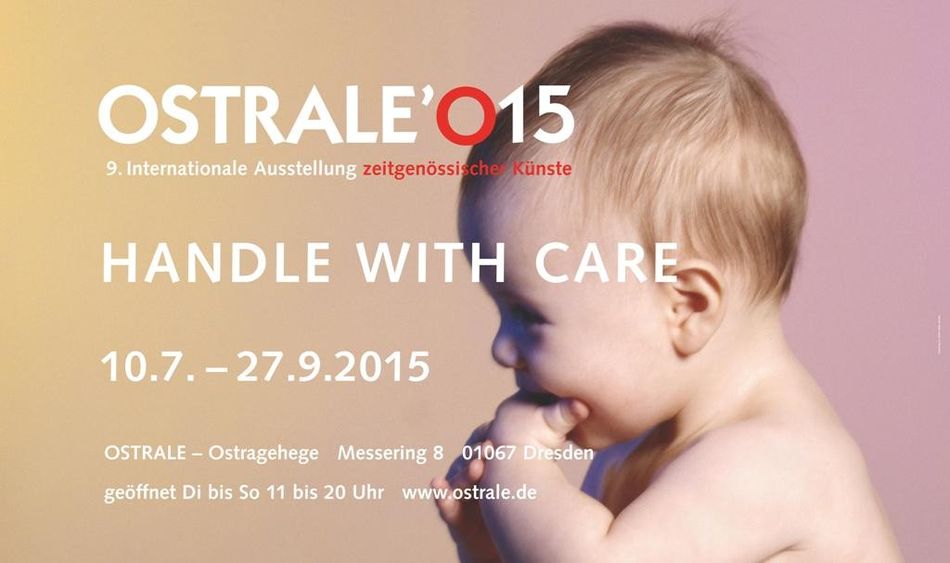 ---
27 May 2015 - Exhibition of paintings by Albertyna Kacalak & Danuta Wiktoria Kacalak titled "KACALAKi - painting"
Vernissage: 27 May, 18:30, Grand Hotel, Łódź, Piotrkowska 72 Street
The exhibition is open from 27 May - 27 June 2015

---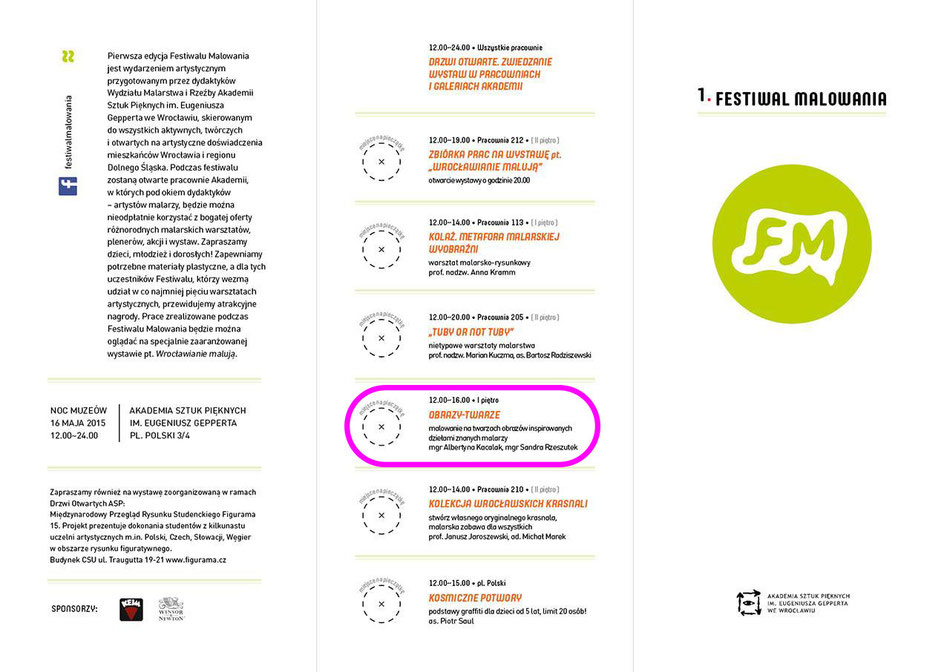 The first edition of the Festival Painting is an artistic event prepared by the educators of the Faculty of Painting and Sculpture at the Academy of Fine Arts. Eugeniusz Geppert in Wroclaw, addressed to all active, creative and open to artistic experience of the inhabitants of Wroclaw and the region of Lower Silesia.
During the festival, studios of Academy, which under the supervision of educators - painters, will be free use of a wide range of various painting workshops, open airs, action and exhibitions.
We invite children, adolescents and adults!
Work completed during the Festival of Painting will be on view at a specially arranged exhibition titled "The citizens of Wrocław paint".
May 16, 2015 from 12:00 - 23:55
Painting Festival
Plac Polski street no. 3/4, 50-156 Wroclaw

---
21 March - 20 April 2015 -International exhibition  outdoor landscape paintings titled "Known, Unknown - Krzetow"- Regional Museum in Radomsko.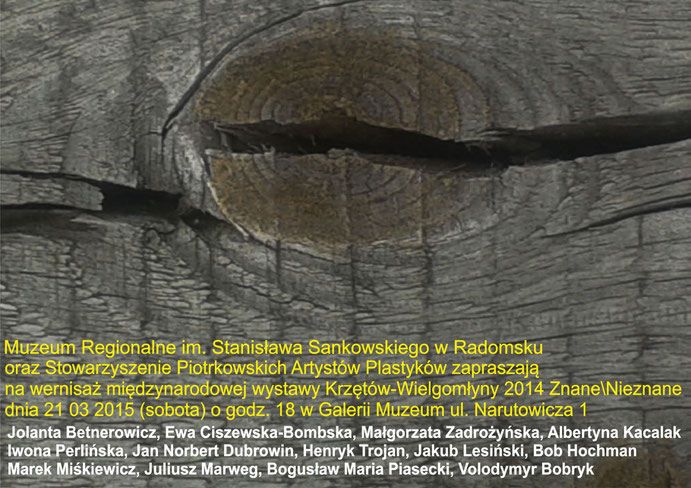 ---
12 January - 12 February 2015 - Exhibition of paintings by Graduates of Fine Arts in Wrocław: Lena Czerniawska, Philip Górnicki, Albertyna Kacalak, Grazyna Małkiewicz, Katarzyna Różecka, Sandra Rzeszutek, Mariusz Wildeman. Galeria na Zakręcie, OKSIR, Wisznia Mała.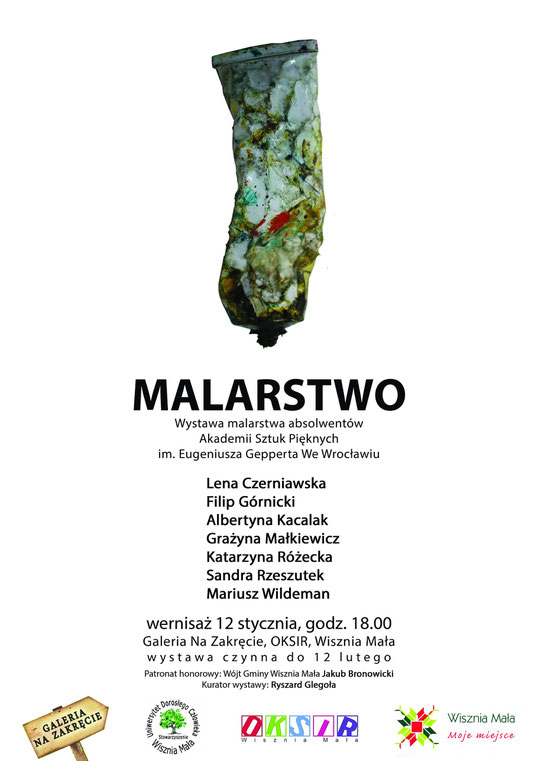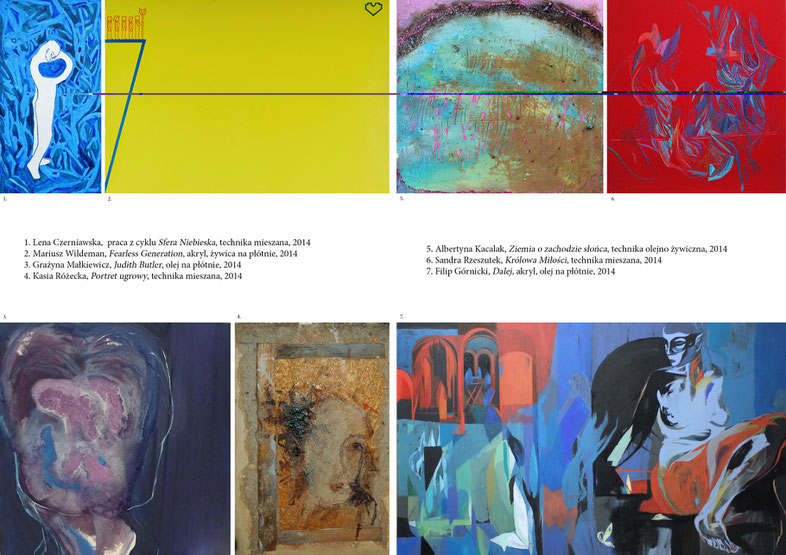 ---
9 January 2015 - "Night of Biologists 2015" Workshop "Inspiring Insects". Presentation of "Movie art inpsired by nature - means artists and biologists go to the cinema"
Department of Biological Sciences, University of Wrocław, Academy of Fine Arts in Wroclaw.

http://www.nocbiologow.home.pl/

http://zbeiob.biol.uni.wroc.pl/

http://blog.rekamistworzone.com/